After a short break and a little sunshine I should be ready to knuckle down and get back to work tomorrow!
But is it work??
Meeting up with old friends, sharing ideas and sewing tips… It's not really work is it?
I hope that you have been able to have a change of scenery and a bit of fresh air, at least.
Working indoors, as I do, I have really come to appreciate the healing benefits of sunshine, fresh air and sleep. And luckily, for all of us, they are free. We only have to give ourselves time to enjoy them.
As a group, we quilters are lucky people.
Let's give a little back.
So maybe, it's time to treat ourselves to a lot of fun and raise some funds for Macmillan Cancer Support at the same time.
Come along and join in the fun in our
Macmillan Makeover Challenge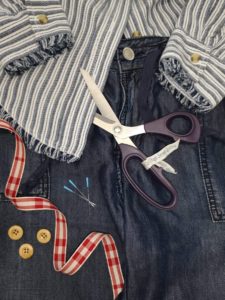 Take 2 old garments (provided) and create 1 new one.
How hard can it be?
There'll be no stress and no competition – just fun.
Our design guru, Susan Dinsley, will be on hand to give help and advice.
Even if you've never done anything like it before, come along and give it a go.
You will need to book though.. we've started a list!
ALL PROCEEDS WILL GO TO MACMILLAN CANCER SUPPORT
Saturday 28th September
10.00 – 12.30 OR 1.30 – 4.00pm
£20
New Fabrics……
"Indigo"
from Makower Fabrics is causing quite a storm.
It's gorgeous.
A perfect collection of colour, pattern and scale.
Check out  makoweruk.com website for downloadable patterns.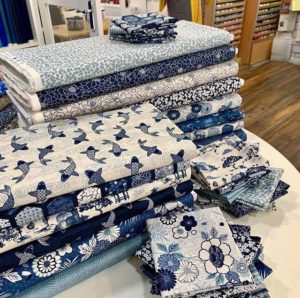 Forthcoming workshops…..
Another fantastic workshop with Eileen Cuthbertson…
"Six Squared… with a Twist"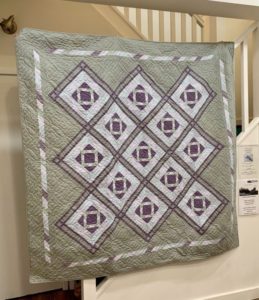 Eileen's workshops are always enjoyed and appreciated. She will take you, confidently, through the stages of this versatile block, in your own choice of colours and fabrics. After which time you will be able to complete more at home and build up a unique quilt of your own.
Saturday 5th October
10am-4pm
£30
A few places available……
As I'm sure you're aware, most of our groups are pretty much full at the minute BUT we may be able to squeeze in a couple more at our evening group on Thursday evenings, 6.30 – 8.30pm
£10
The group is for independent sewing although help is usually on hand.
Get in touch if you'd like to come along.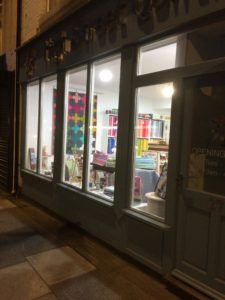 So, it's heads down now – let's get some serious quilting done.
We have an amazing array of fabric to inspire you as well as books and patterns to buy.
And if that isn't enough – check out some of the fabric manufacturers websites for free downloadable patterns.
A few useful sites I've found are;
http://www.makoweruk.com/downloads/
http://www.robertkaufman.com/quilting/quilts_patterns/free/
https://www.modabakeshop.com
Enjoy.
with love,
Hilary xx